Speaking at Coders Cantabria about Azure Fundamentals
·
210 words
·
1 min
·
100
views
·
5
likes
·
At the last monthly meeting of the "Coders Cantabria" group, in the facilities of the "Espacio Joven" in the city of Santander. I made a talk about Azure Fundamentals. The talk was held in a very comfortable environment and it was a great experience for me to be able to share and disseminate the essential characteristics of Azure.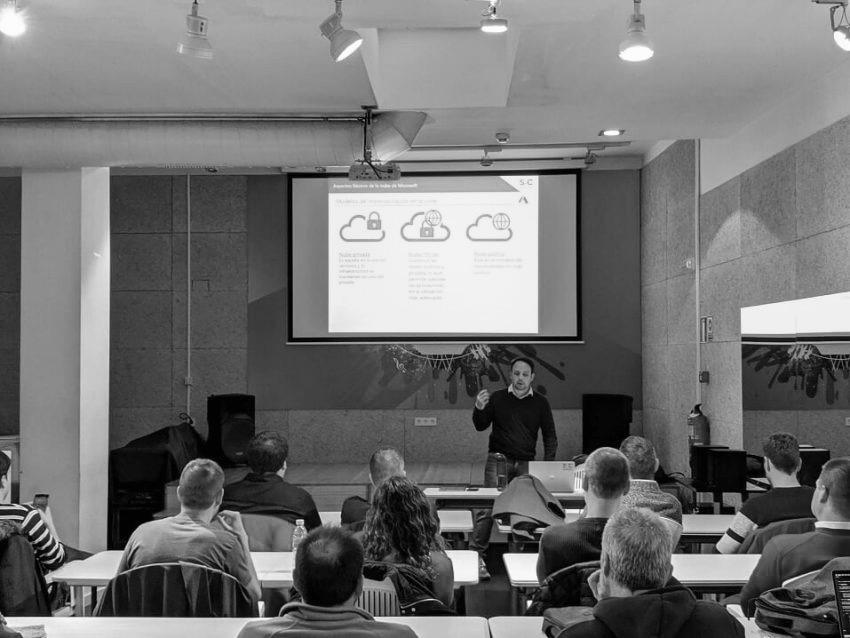 In my talk, I have included a lot of content that is essential for people who intend to take the exam AZ-900: Microsoft Azure Fundamentals. Here are the topics that were included in the talk: Basics Concepts
Management options.
Types of services in Azure.
Services available in Azure.
Cloud deployment models.
Service Level Agreements (SLAs).
Azure Compute
Virtual Machines (VMs).
Containers.
Serverless computing.
Azure App Service.
Azure Storage
Storage account.
Blobs.
Files.
Queue.
Tables.
Azure Networks
Virtual Network.
Network Security Groups (NSGs).
Load Balancer.
Application Gateway.
Azure DNS.
Azure Traffic Manager.
Security and Analysis
Role-Based Access (RBAC).
Azure Policy.
Blueprints.
Azure Backup.
Cloud backup service.
Azure Security Center.
In each section, I have demonstrated the deployment of different resources, using the Azure portal, PowerShell, and Azure CLI. I want to particularly thank @CodersCantabria for the opportunity and my company @Semicrol for taking advantage of this initiative and supporting me in this project.